They love that they get to be a scientist, adding ingredients, waiting for a reaction to what they just did. My kids are science freaks, and I
love
it! Making
potions or brews
, or
experimenting with weather
, they love it, and I love that they are
learning
.  Adding gifts under the tree that encourage their love of science and science experiments is win-win for us. They are getting awesome gifts, they're going to be learning while they play/experiment with their gift, everyone is happy with that.
Gift Guide for Your Scientist
 *This post contains affiliate links, see my disclosure policy for more information.*
Gifts for Ages 3 to 7
Science makes SENSES with this bucket of colorful, creative fun.
Experimenting with squishy, squashy polymers creates the perfect opportunities for young children to engage in sensory play and to naturally use scientific processes while having fun.
The Slimy Squishy Polymer Bucket comes with items such as test tubes, biodegradable cups, mixing spoons, coloring tablets, and an experiment guide to help you make the following: Gobbledy Goop, JellyStones, Water Marbles, Glow in the Dark Spit Balls, Slippery Spheres, Silly Squares, Space Sand, and Super Snow. Adding a little water to crystals and powder will create lots of science fun for your little ones.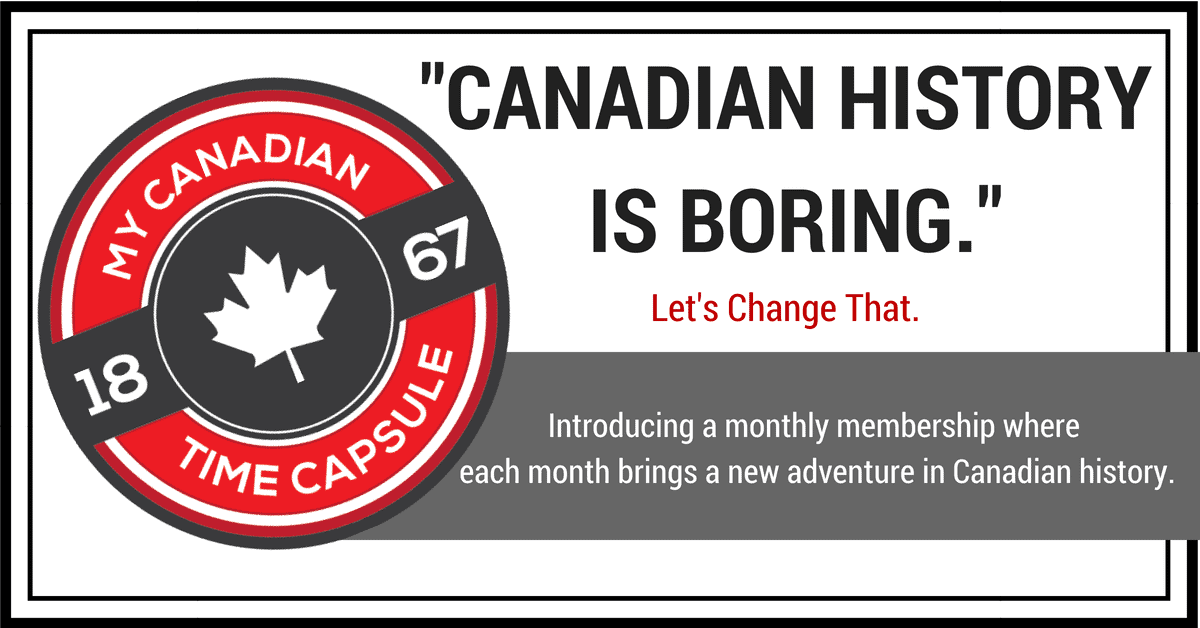 Turn your next craft day into an educational one!
This is a great choice for families with multiple children, kinesthetic, and visual learners – and just a fun, educational activity for a rainy day! The kits include experiments related to Volcanoes, Weather, Water, Fossils, Bacteria and Fungi, Star and Planets – the world around us. Best of all, each kit comes with a colorful, Magic School Bus themed manual and a paired guide for adults.
You don't need to be a science nerd to be able to have fun leading and learning as a parent
. There's also an online clubhouse with further information for young explorers.
"My children are really enjoying their science now! Any time they get to do hands on, it's awesome!" – Kristina P
Reach for the stars! Literally.
Learn the solar system while developing motor skills. Use the Solar System Stickers to map out the galaxy on your dining room wall. The solar system wall stickers set teach planet recognition, solar system configuration, constellations, phases of the Earth's moon, seasons of the year, Earth's axis and rotation around the sun, and spelling!
Unlike other decals, Peel, Play & Learn wall stickers are made of a fabric material that do not rip or tear – a huge bonus when you have a child with minimal fine motor skills. They do not damage your walls or wall paper (we only have painted walls, so I couldn't try that out) and they stick to textured walls. Lastly – they are BPA free, which is important to me.
The Scientific Explorer My First Mind Blowing Science Kit allows your young scientist to explore and learn the basics of science from chemical reactions to the use of science tools. Represents STEM (Science, Technology, Engineering, Math) principles – open ended toys to construct, engineer, explorer and experiment.
Chemicals Included: Red cabbage powder, citric acid, baking soda, 3 color tablets, crosslinked polyacrylate copolymer, vegetable oil, corn starch
Gifts for Ages 8 to 11
Award winning science curricula that happens to have music videos. Yes.
Science is just plain cool – it can help explain the world around us and even our own bodies. But if we're being honest, scientists often use big words that can be difficult for kids to understand (much less pronounce).
Rock 'N Learn has introduced a great solution that doubles as a fun holiday gift.
The Science DVD Collection helps kids learn about many difficult concepts in science through a series of four hilarious and engaging DVDs. Whether your child is curious about the solar system, animals, gravity, electricity, weather, or the human body, these DVDs are a perfect gift to help your child take their knowledge of science to the next level.
Invite kids to be a math & science detective!
There are few better feelings than seeing your child light up, prideful when they solve the answer to a question on their own. To give your child this confidence, look no further than the I Love a Mystery Book Set for your holiday gift. The concept behind these mystery-solving books is super simple and highly entertaining for kids of many different ages. The set includes three books, two filled with science mysteries and one filled with math mysteries. Each mystery takes about one minute to read and solve, with one page covering the mystery and the next revealing the answer and a picture that helps explain the answer.
Kids love the fun stories (you'll be asking your child to put these books down and go to bed finally) and you'll love that the topics can be related to real life, such as calculating distance in a toll road and understanding probability of rolling certain numbers with dice.
Engage your five senses in learning!
Isn't it helpful when you're learning something new and there is some context? A beautiful combination of human body science, history, and imaginative fun come together in the Know Yourself Adventure Series. These high-quality subscription kits are the work of talented experts and artists who know how to keep kids laughing and entertained while learning important concepts.
Delivered monthly, each Know Yourself Adventure includes a Time Skaters comic book, science experiments and corresponding materials, historical lessons and healthy recipes. Each kit has an amazing theme like nothing you've ever seen before – for example, in the third kit, your child will travel to 1553 China to learn about the circulatory system!
Choose a plan that works best for your family by opting in for a 3-month, 6-month or 12-month subscription, and give your child the gift of self-literacy this holiday season.
Cool Circuits is a puzzle set that challenges the mind while pleasing the eye. Solve each challenge by completing the circuit to light up the board. There are 40 puzzle challenges of increasing difficulty from tutorial to nearly impossible, making it perfect for anyone aged 8+ so adults, get in there and have some fun!
Includes light-up game board, 8 3D fluorescent circuit pieces, 40 puzzle cards and solution book
Gifts for Ages 12 to 14
Seeing is believing – but it's unbelievable what kids can discover with this set.
This high-quality microscope is not only a powerful tool on its own, but it also comes with an engaging and low-hassle experiment kit.
The Levenhuk LabZZ M101 Lime Microscope allows young and curious learners to study insects and plants, finding living microorganisms in a water drop and many other exciting things! Curious children will be able to work from directions about what to explore, or go off on their own and learn the magical wonders of the natural world down to the smallest levels possible.
The Levenhuk includes quality optics that can be compared to many 'adult' microscopes. Children can zoom up to 16x in the eyepiece, as well as six levels of magnification: 40x, 64x, 100x, 160x, 400x and 640x. The microscope is durable, but light, and operates on batteries which come included. The microscope is ready-to-use right out of the box, perfect for a gift.
We have one and love to get our microscope out of the cupboard on school days and non school days.
Survive Inside the Human Body Books
An educational gift for comic book lovers!
These bright and colorful books look like regular comics, but they're deceptively full of engrossing information about human anatomy.
Survive! Inside the Human Body is a series of manga (Japanese-style comic books) that follow the journey of students through a human body. It's a classic story, but presented in a way that's never been seen before. Perfect for grades K-6, these comics contain anatomically-correct guides, real lessons, and a lot of age-appropriate humor.
 Explore with me Geology
This stuff makes every walk outside way more interesting. And kids love it!
Is your young learner interested in geology? This set of six packs contains a half-dozen rocks and minerals kits. Included are igneous, metamorphic, sedimentary, minerals, fossils, and Rocks and minerals. It's perfect for ages 8 and up, but really anyone expressing an interest in science will get a kick out of these kits. So you might be asking – what's so interesting about rocks?

Geology is one of the most interesting fields of science out there. It's literally everywhere. And rocks are the oldest things on our planet! The rocks under our feet tell a story that's thousands of years old. Scientists still don't know everything that there is to know about these building blocks of our world, but they're learning new things every day. Rocks are responsible for beautiful mountains, volcanoes, earthquakes and much more.
This set contains an amazing array of rocks for a budding geologist to learn from. The Explore With Me kit introduces children to the various types of rocks by providing examples of each. Kids will learn facts about what differentiates them, and can explore ideas such as how they are formed, where they can be found, and much more.
Gifts for Ages 15+
The Manga (Comic Book) Guide to Relativity
Because pictures speak a thousand words…and kids love comic books.
Manga textbooks
are revolutionary learning tools changing the way our kids absorb information. The Manga Guide to Relativity is a textbook completely in comic book form that can help your teen understand one of the most difficult subjects in physics, Einstein's theory of relativity.
The book takes teens through a fun story in which super-relatable high school student Minagi
learns about the non-intuitive laws that shape our universe.
Before your teen knows it, they'll be mastering concepts like inertial frames of reference, unified spacetime, and the equivalence principle. They'll see how relativity affects modern astronomy and discover why GPS systems and other everyday technologies depend on Einstein's extraordinary discovery.
Function? Check! Fashion? Better than a lot of interior decor I've seen…
This Chemical Periodic Table Poster is a building block of education because it features the building blocks of all matter!Everything that we know of in the physical universe are made up of the elements listed on this table. Knowing and understanding this is one of the keys to unlocking a young learner's love of science. The earlier they start to think about these the more excited they will become in the world around them.
This is an invaluable tool for anyone who hopes to be a scientist of any kind, and it can hang on the wall or on your door. It contains key data on all the elements, conversion factors, physical constants, and chemical structures.
This 18"x 24″ laminated version of the periodic is reusable, durable, and crisply presents all the elements and a guide of how to read each one. Much better than a band poster.
Want to see more? Check out this awesome Holiday Gift Collection for Young Scientists.