I completely forgot to post this last week! I had it ready, but either forgot to schedule it or thought I'd remember to do it. As if I remember anything these days! So hear it is, our beach day.
Here is an another day from our vacation. A Beach Day. My parents live just a few minutes from this beautiful beach. There is hardly ever anyone there. There are however really big horseflies that love to bite – hence no one being at the beach.
We managed it hit the beach at the perfect time. The ocean water was quite warm for a change and there were no flies trying to feast on us.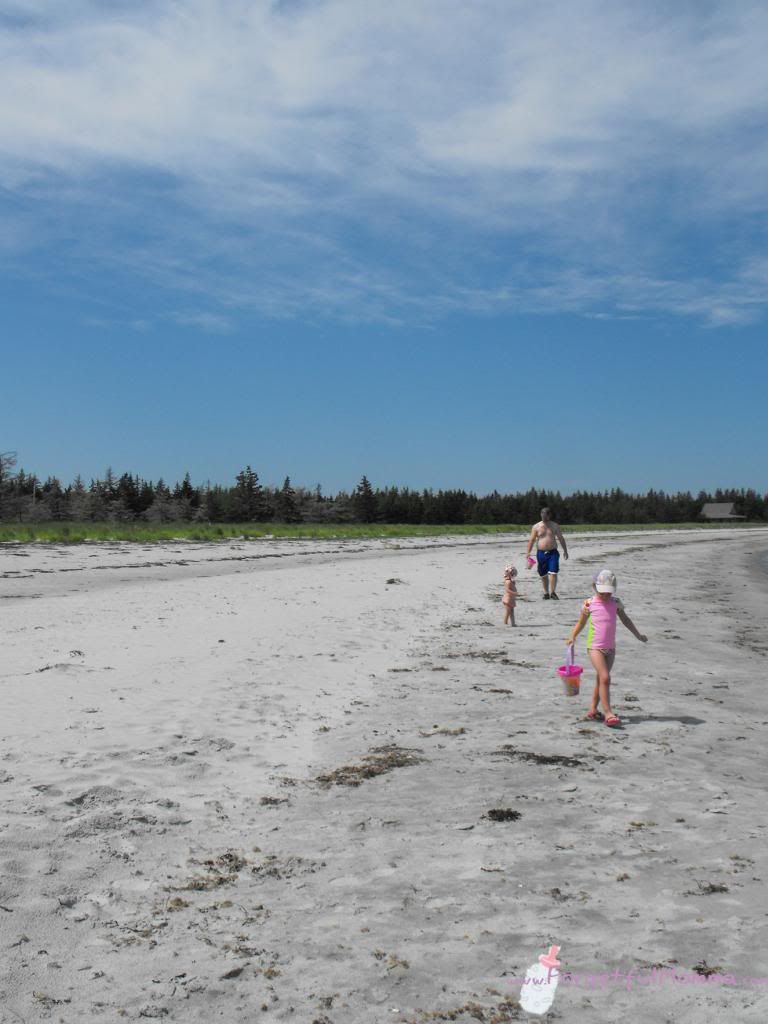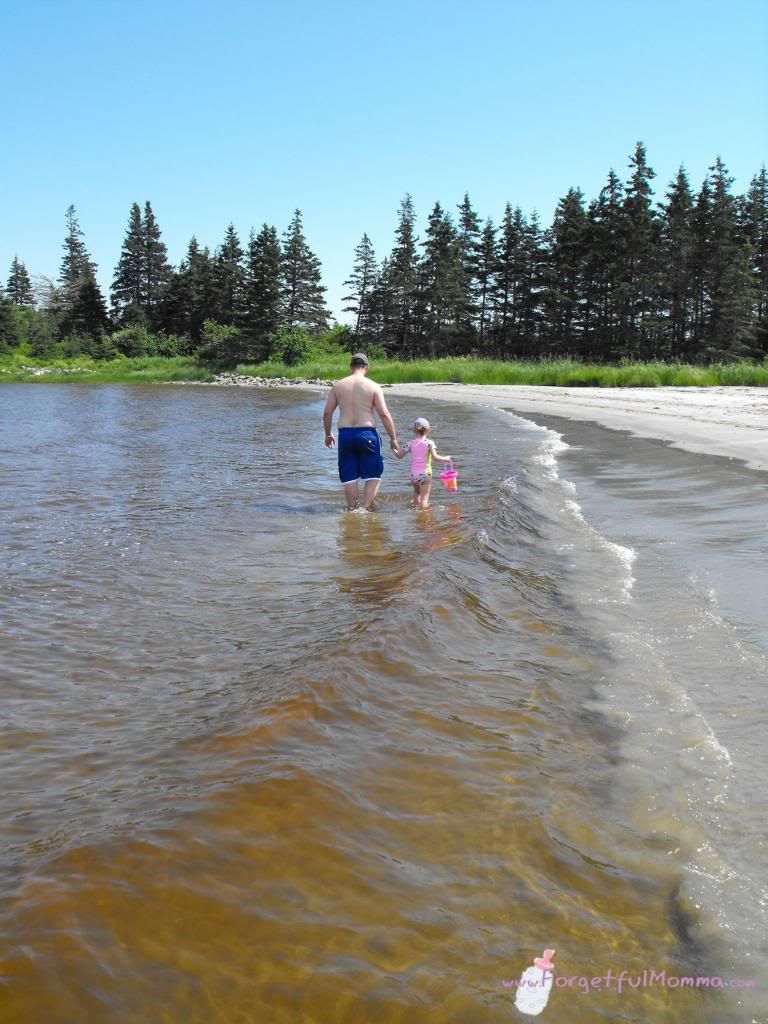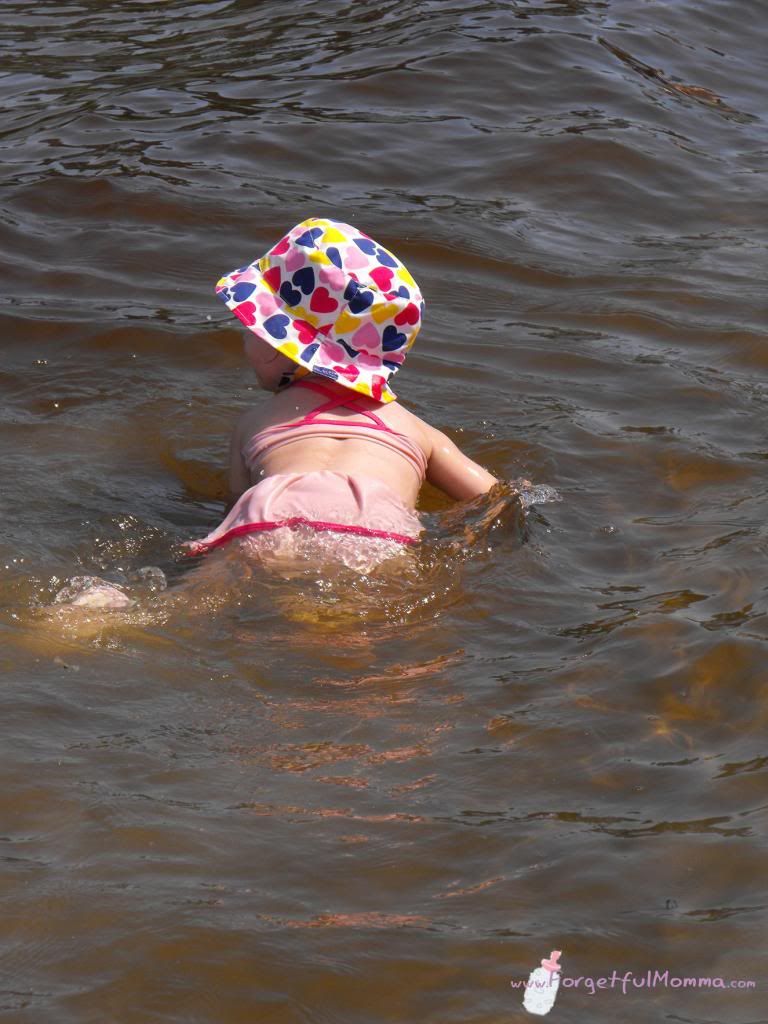 I had been more than a year since we dipped ours toes (or bodies) in the ocean.
Brookland loved it like she had never been away.
Austin still doesn't care for the waves, and got to collect shells for the first time ever.
Happy, tired sandy family.